Whole Body Vibration (WBV)
Help to Accelerate Weight Loss & Can Reduce Cellulite in Just 10 MINUTES!

Whole Body Vibration (WBV) is an enjoyable, low-impact method that helps increase strength and flexibility as it helps to rejuvenate the body and improve metabolism. WBV gives the body's muscles a high-speed work out using vibrations to stimulate muscles to contract and relax.
Whole Body Vibration training was developed by the Russian space program in the 1960's to help cosmonauts recover more quickly from muscle atrophy by improving bone density and muscle tone.
NASA, Olympic athletes, professional sports teams, trainers and doctors have incorporated WBV into workouts to improve strength, performance and endurance for more than 40 years.
Research shows that WBV can significantly improve strength, firm and tone the body and help with mobility, flexibility and posture. Its proven benefits are detailed in numerous medical journals and research studies worldwide.
Simply standing on our WBV Cyber Body Slimmer stimulates all parts of the body, engaging up 97% of your muscle groups and causing up to 30 muscle contractions per second. Exact calorie loss is difficult to accurately measure, but a 10-15 minute WBV session can burn up to 400 calories.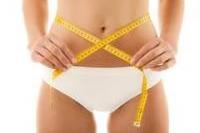 Our Whole Body Vibration Cyber Body Slimmer Can Help You:
Burn Fat

Lose Weight


Increase Flexibility

Improve Circulation

Increase Lymphatic Drainage

Tone and Tighten Skin

Reduce Cellulite

Increase Bone Density

Increase Natural Collagen Levels

Build Muscle Tone

Improve Balance and Coordination
No Gym Clothes Necessary!
Listen to music or watch a movie while cyber body slimmer does all the work!
Of course, as individuals vary results may vary depending upon food choices, activity levels, medication and other factors.